SoHo Karen's lawyer described her this week as a "panicked young woman stranded without her lifeline, her phone, thousands of miles from home."
As America now knows, that stressed young lady did not exactly respond to her predicament with ladylike behavior.
Instead, as we have previously reported, she falsely accused a Black teenager of stealing her phone and, by all accounts, also got physical.
The incident unfolded in a posh Manhattan hotel in December and, after a video of the encounter went viral, immediately propelled 22-year-old Ponsetto to nationwide infamy.
Ponsetto, who is from California, was seen in the footage lunging at, tackling and shouting that the 14-year-old son of jazz musician Keyon Harrold had stolen her iPhone. The video was recorded on Dec. 26 in the lobby of Arlo Soho, an upscale, boutique hotel where Harrold and his son, Keyon Harrold Jr., were guests.
It was later found that Ponsetto left her phone in an Uber vehicle, and the driver eventually returned it to her.
Was Ponsetto's behavior aggressive, intrusive and completely uncalled for?
Without question, it was.
However, did she really target the teen in such a horrific fashion solely because of his appearance?
And, if that is true, can it be said with certainty that she would not have reacted so poorly had she instead encountered a teen of European descent in the Arlo lobby that day?
If he is to prove his hate crime charge then outgoing Manhattan District Attorney Cy Vance Jr. will have to show, beyond any doubt, that the answer to both questions above is "yes".
From what we know right now, that seems like a tall order.
Of course, however, Vance and his team are not obliged to share all their evidence with the public ahead of the trial. On the contrary, they definitely should not.
If they have a record of Ponsetto uttering a racial slur at any time in relation to the confrontation with the teen then she will be bang to rights.
SoHo Karen will get her day in court and we will learn whether Vance has grounds for the hate crime charge or whether it is what Ponsetto's attorney called a "perversion" of the legal system.
Here at Crazy America we are keeping – as we always do – a completely open mind.
The renewed focus on the case came after the Manhattan DA this week announced new charges against Ponsetto.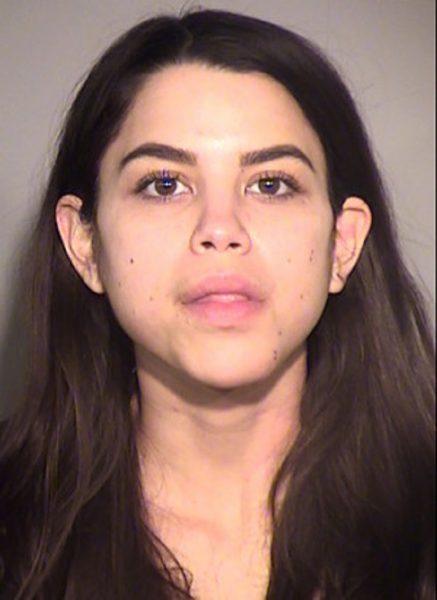 Earlier this year, she was charged with attempted robbery, grand larceny, acting in a manner injurious to a child and two counts of attempted assault.
On June 30, Ponsetto was indicted by a New York County grand jury on two counts of unlawful imprisonment as a hate crime, aggravated harassment, and endangering the welfare of a child. She pleaded not guilty.
Paul D'Emilia, Ponsetto's attorney wasted no time in attacking DA Vance.
"Today marked another low point in out-going Manhattan District Attorney Cy Vance's checkered administration," D'Emilia said in a statement that was reported by NBC News and other outlets.
"The charges alleged are a brazen and clear overreach of the intent of the statute. In sum, they are absurd, and a perversion of our legal system. As truly violent criminals maraud and run rampant through New York City, this DA exhibits zero interest in law-enforcement and prosecution. Instead, he turns his prosecutorial fury on a distraught and panicked young woman stranded without her lifeline, her phone, thousands of miles from home. Shameful."
Ponsetto has previously denied any racial motivation for the incident. During an interview with CBS "This Morning" host Gayle King in January she admitted she could have handled the situation differently and apologized to the family" "if I had made this son feel as I assaulted him or hurt his feelings."
"Maybe not yelled at him like that, and made him feel, you know, some sort of, uh, inferior way, making him feel as if I was like, hurting his feelings — that's not my intention," Ponsetto said at the time. "I consider myself to be super sweet."
When pressed further by King, Ponsetto became defensive and alleged that the boy's father assaulted her by pulling her hair and slamming her to the ground.