A Walmart customer was left stunned by the store's hands-on service after being knocked out cold by an incensed employee.
A viral video of the violent exchange shows the uniformed worker floor the shopper with a single punch in retaliation for being spat on.

Cellphone footage uploaded Wednesday to WorldStarHipHop.com starts with the fracas already in full swing.
In the clip, a man in a brown hoodie and black shorts rams a semi-filled shopping cart into the employee, pinning him against a display case with Stars and Stripes-themed wares.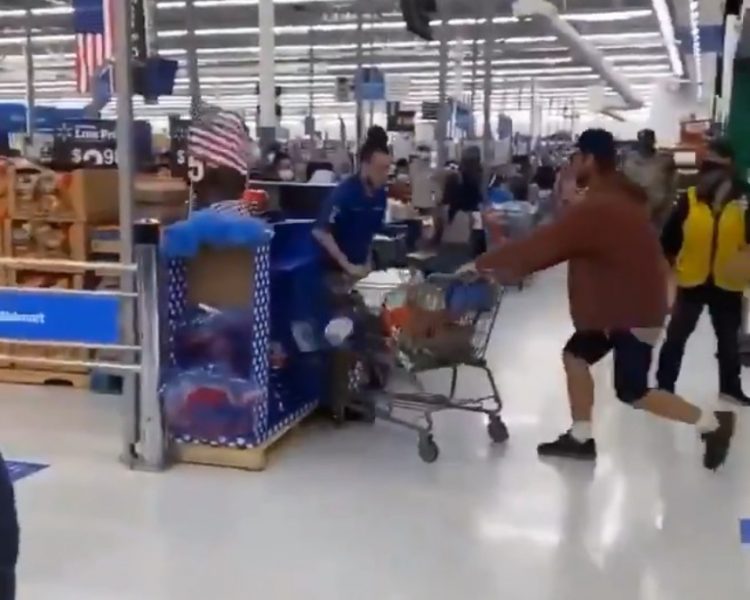 The shopper then leans over his trolley and appears to spit at the store worker, who then explodes with rage.
The furious employee is momentarily restrained by a colleague in a yellow vest as he wrestles to free himself in order to exact revenge.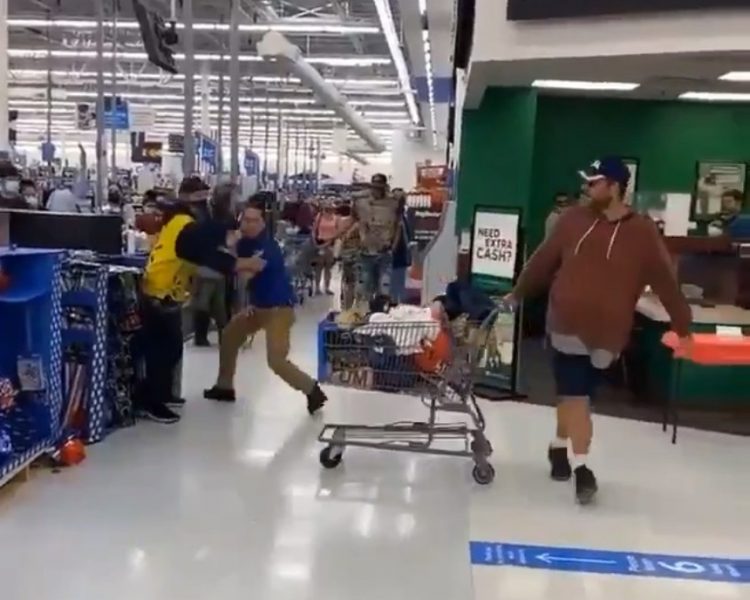 But he eventually breaks clear and charges up to the shopper, who by then has turned his back, pulling the handle of his trolley in reverse.
'Don't do it, don't do it,' a woman's voice pleads off camera. 
Ignoring the entreaty, the Walmart worker swings and lands a punch on the back of the man's head, knocking him to the floor.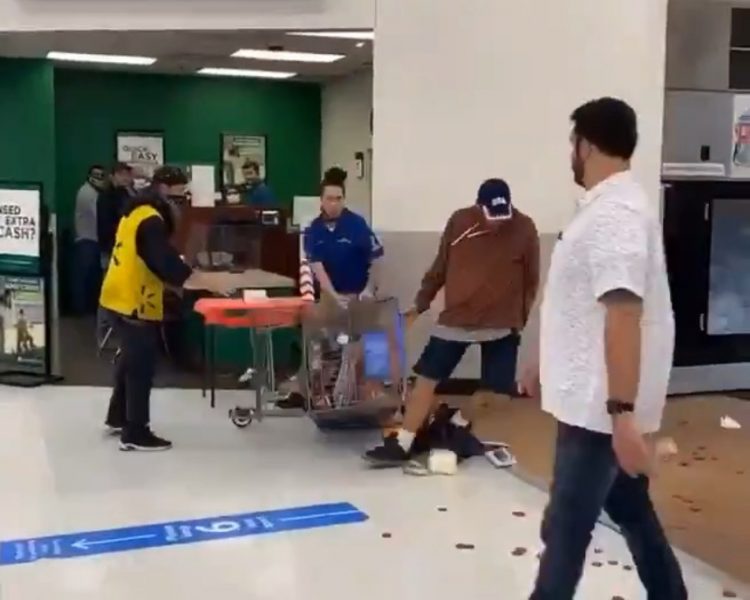 The shopper lies sprawled out on the deck, apparently unconscious, as an alarm is heard going off in the background.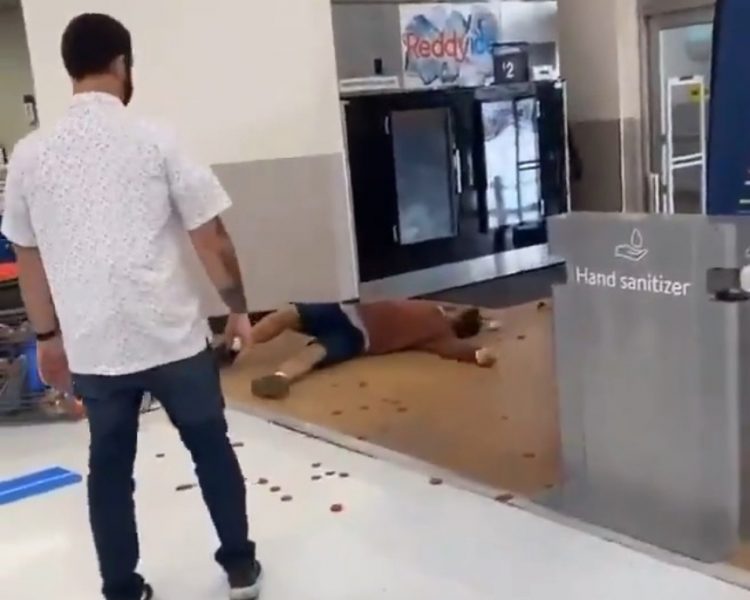 It's not yet clear precisely where the brawl took place, but a video caption identifies the location as Englewood.
Walmart has stores in Englewood, Florida, and in Englewood, Ohio; an unverified source claims that the dust-up took place in Englewood, New Jersey.
It's also uncertain what provoked the fight in the first place – but we have a funny feeling we'll find out soon.