It's a souped-up southern saga that has gripped the nation: a Texas woman caught on a viral video throwing a cup of hot broth into the face of an unsuspecting restaurant manager.
Now we have confirmation that the less than super suspect will at least be held to account for her stunning meltdown.
Amanda Martinez, 31, was arrested Wednesday morning and charged with assault in the liquid attack at a Sol De Jalisco Mexican restaurant in Temple on November 7, KWTX-TV reported.
After collecting a takeway Mexican menudo soup that day, Martinez phoned the eatery to complain that it was so hot it had melted the plastic lid of its container, police said.
She then returned to the restaurant at around 1.30 p.m. to confront the unfortunate manager on shift at the time, Jannelle Broland.
Viral footage captured by a security camera shows Martinez holding the soup container at the counter while arguing with Broland.
Broland said she apologized and offered the irate customer her choice of a refund or another menu item
But in the clip a maniacal Martinez suddenly flips, flinging the entire contents of the cup at Broland's face before making a swift exit.
"My first thought was what just happened, why, like why is this happening and I realized I couldn't open my eyes and I wiped away and I realized I was like wow, she, she really just she threw that at me," Broland told local channel KCEN-TV.
Describing the experience afterwards in a TikTok video, the employee said that she luckily didn't suffer any burns to her face as the soup was no longer that hot by the time it became a projectile.
However, Broland, who has worked in the restaurant industry for six years, likened the caustic sensation of having the spices from the Mexican soup in her eyes to getting pepper-sprayed.
"We do not condone this type of behavior and hold our citizens to the highest standard," Temple Police Deputy Chief Allen Teston said in a statement.
"If a citizen believes they have received poor service we advise them to remain civil until the problem is resolved."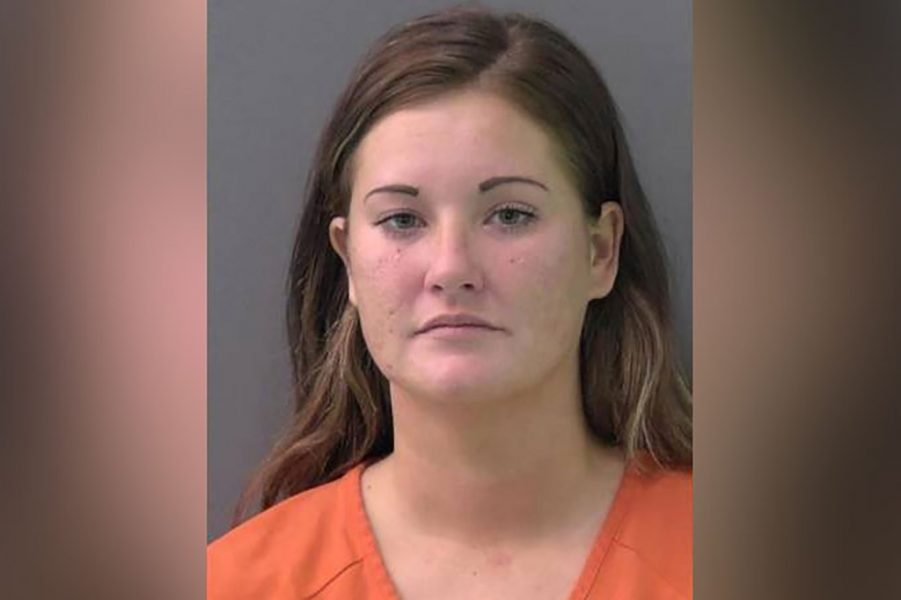 Martinez was being held at the Bell County Jail.
Unsurprisingly, she's been told by the restaurant she'll have to go elsewhere when the next spicy soup craving hits.