The teenage boy charged in the killing of a Florida cheerleader stabbed her 114 times, leaving the tip of his knife lodged in her scalp, prosecutors said Thursday.
Aiden Fucci, 14, has been indicted on a first-degree murder charge and will face trial as an adult, Florida State Attorney R.J. Larizza announced at a press conference, as gruesome details about the case were revealed.
13-year-old Tristyn Bailey was allegedly stabbed 114 times, 49 of which were "defensive wounds" as the victim fought for her life, Larizza said.
Such was the force of the attack that the tip of the hunting knife Fucci allegedly used to kill Bailey broke off and became lodged in her scalp, the state attorney said.
"Horrific is an understatement," he told reporters at the conference.
The murder weapon was found in a pond near to where Bailey's body was discovered in woodland in St. Johns, a suburb of Jacksonville, on May 10.
Bailey, a seventh-grade student and cheerleader for the Infinity AllStars and Patriot Oaks Chargers, had been reported missing just hours earlier. She was last seen alive by friends the night before.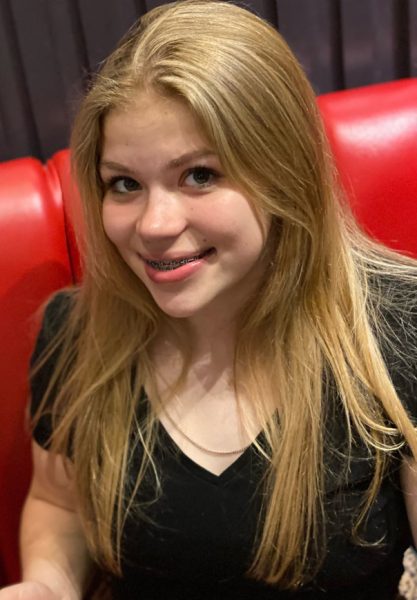 Fucci was arrested shortly afterwards thanks to DNA evidence and surveillance footage.
The teen, who attended the same school as Bailey, is alleged to have premeditated the killing, even telling several people he planned to take someone to the woods and stab them to death.
But the warning signs were never acted upon, Larizza said, adding that it was "just a matter of time" before Fucci enacted his twisted plan.
Fucci had initially been charged with second-degree murder as a juvenile, but the new charges automatically move the case to an adult court.
Larizza told reporters that the decision to charge the suspect as an adult was a difficult one, but the "level of violence" used in the attack and the workings of the juvenile system meant "the adult system is where this case belongs."
If convicted of first-degree murder, Fucci faces a maximum sentence of life in prison. However, he would be eligible for a sentence review after 25 years since he was still a minor when the crime took place, Larizza said.
Fucci pleaded not guilty to the juvenile charges. He is yet to be arraigned on the adult charges, but could appear in court as early as today.