A community on the South Side of Chicago has been struggling this week to come to terms with the gruesome attack launched on a beloved local pastor and his wife.
Timothy Johnson and his wife Renee, who is a special education teacher, have a long history of service in their community.
Timothy, 58, is a minister at Salem Baptist Church and is said to be so devoted to his calling that he preaches to members of his flock on streets and in parks, even as he recovers from cancer.
That position as pillars of their community has deepened the shock felt at what happened to the couple last weekend.
On May 1st, Timothy and Renee, who is 54, were on Emerald Avenue near 105th Street doing yard work for Renee's 95-year-old mother.
A man, now identified as suspect Elijah Rule Hill Prince, 28, is alleged to have walked up to Timothy and tried to sell him something, according to a report in the Chicago Sun-Times.
When Timothy refused the offer, Prince allegedly put him in a chokehold and hit him in the head with the older man's own shovel.
According to prosecutors, Prince then punched Timothy in the face, gouged his eyes with his fingers, bit his ears and the top of his head and spat in his mouth.
During the attack, Prince also allegedly rammed a three-inch-long wooden block into Timothy's left eye, damaging his vision.
Prosecutors say that Renee ran out into the yard. At that point, Prince allegedly pulled her hair, gouged her eyes, bit off "large chunks" of her ears and spat on her.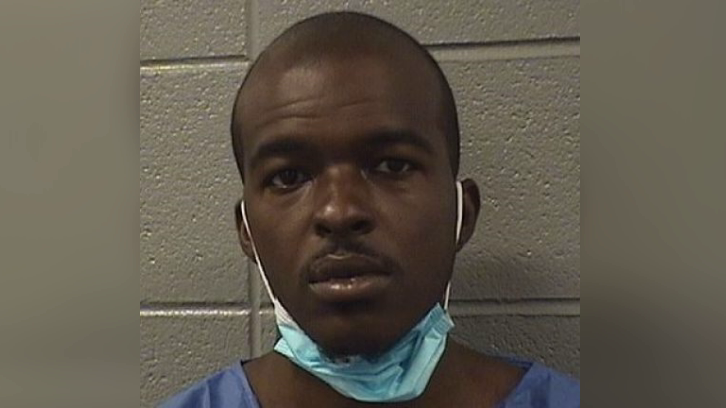 After the woman fell to the ground, Prince allegedly kicked her in the head several times.
"It's like a page out of a horror movie," the couple's daughter, Destinee Johnson, told local station WBBM.
The Johnsons have three adult children, who live in different parts of the country. Along with other members of the community, the children have rushed to support their parents following the unfathomable terror of the attack.
"No one wants this to happen to any person at all, let alone your own parents," said their son Joshua Johnson.
"Nobody could have imagined we would wake up on a Saturday and this was going to happen," Destinee said. "I really want you to understand, and I want the people to understand, how much of a giving person he is," she added. "He will give you the shirt off his back."
Their third child, Antonio, echoed the sentiments of his two siblings.
"They've done so much for the students and people in this city, and so this to happen to them is just unfortunate," he told WBBM.
"My parents' hearts are so big. My parents' love is overflowing," said Destinee. "We don't know why this happened, right. But it's a nightmare, but blessings in it as well."
The GoFundMe page set up for Timothy and Johnson has raised nearly $112,000 as of Friday.
"They have suffered life changing injuries that will impact them and our familiy forever," the page says.
The suspect Prince remains held on a $5 million bond and is undergoing a psychiatric evaluation. He has been charged with attempted murder and aggravated battery.
When cops found him he was covered in blood, which he told officers was not his own but "the blood of peasants," prosecutors said.