A New York City man stabbed his girlfriend to death with a sword at their Queens home before calling 911 to blame the killing on burglars, police said.
Peter Ikonomou, 37, was arrested on Tuesday after cops responded to the couple's apartment in the Briarwood section and found 35-year-old Mindy Singer dead in the closet with a 46-inch sword still stuck in her back.
The horrific domestic slaying was uncovered after Ikonomou's mother went round to the apartment to check on him and he refused to let her in, according to NYPD sources cited by the New York Daily News.
After slamming the door in his mother's face, Ikonomou called 911 and told the dispatcher that "fake cops and locksmiths" were trying to break into the apartment, police said.
But as the frantic mother and her friend tried to gain entry to the home, Ikonomou was reportedly seen on the balcony, apparently high on drugs, screaming that he had killed someone.
Cops responding to the apartment on 85th Road at around 1.40 p.m. found Ikonomou at the top of the stairs brandishing a stick.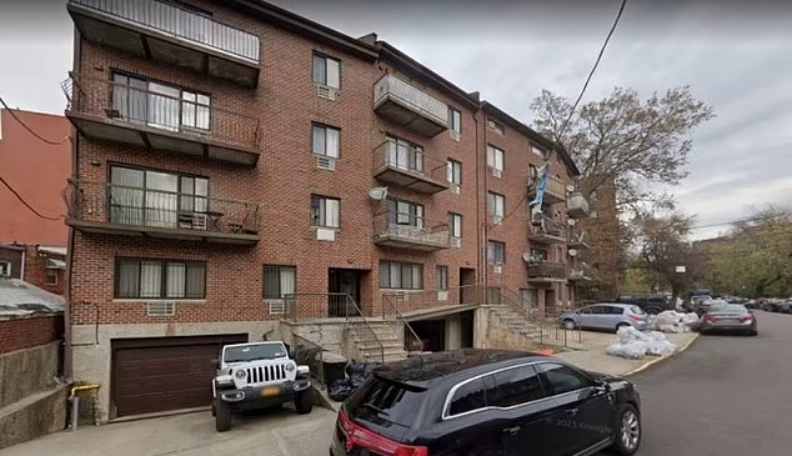 He allegedly told officers his girlfriend was "in the closet," leading to the grim discovery of Mindy's body with multiple stab wounds and a sword lodged in her back.
Police said there were no previous reports of domestic disturbances involving the couple, although it is unclear how long Ikonomou and Singer had been together.
Authorities have not disclosed a possible motive for the killing.
However, Ikonomou has a history of drug-related crime, with seven prior arrests, including for drug possession and driving while under the influence of narcotics, police said.
He has a pending case in Nassau County following an April arrest for misdemeanor possession of a controlled substance and aggravated driving without a license.
Ikonomou faces a slew of charges, including murder, manslaughter, assault and criminal possession of a weapon.