Earlier this year, a couple from Kentucky made national headlines when they somehow escaped prison despite admitting to having had sex with their dog.
Nolene Renee Horn and Christopher S. Jones had faced up to five years in prison under a then-new animal cruelty law in the Bluegrass State. However, a sympathetic judge – who is clearly not an animal lover – gave the depraved pair a two-year suspended sentence.
It was a case that shocked and sickened folks across America. It was also Kentucky's first charge of bestiality since the passage of the 2019 law making sexual crimes against an animal a Class D felony.
At least, however, we thought this horrific assault against man's best friend was a one off.
Alas, it was not.
Another couple of sickos, this time unconnected to each other, now face charges in two separate states for their alleged sexual abuse of innocent animals.
In June, police in Durango, Colorado arrested Jonah Barrett-Lesko for an alleged sexual act with a horse at the La Plata County Fairgrounds, according to a report in the Durango Herald.
The alleged attack took place on June 17. Police responded to the Fairgrounds after receiving a report of a man having sexual intercourse with a horse. The incident was particularly shocking as the suspect was caught in the act on a surveillance video that was viewed in realtime by the owner of the violated horse.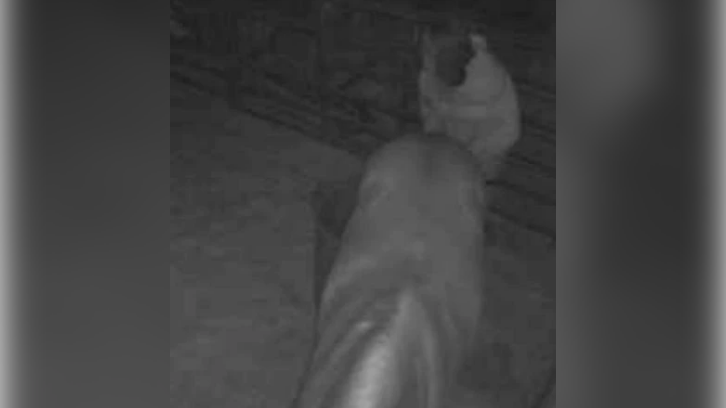 The suspect, identified as Barrett-Lesko, was later detained after being caught trespassing.
"While Lesko was in custody, police detectives recovered text messages where Lesko admitted his sexual interaction with the horse, and during subsequent interviews Lesko admitted to the acts," Durango police said following his arrest.
Barrett-Lesko, who has lived in the Durango area since about 2019, faces charges of animal cruelty, a Class 1 misdemeanor, and possession of burglary tools, a Class 5 felony.
During the investigation, police matched a screenshot of the security video feed with body camera footage from past police interactions with Barrett-Lesko, according to the police report.
Perhaps most shockingly, the Durango Police Department said it received tips from the public saying Barrett-Lesko was heard bragging about the incident at a local homeless shelter.
Meanwhile, over a thousand miles to the east in Kentucky, the leniency shown by the judge who spared Horn and Jones from jail, appears to have emboldened others there intent on sexually abusing dogs.
A man from the town of Royalton in Magoffin County now faces charges relating to sexual crimes against animals, according to the Salyersville Independent.
Willy Wireman, 35, was arrested in June after a neighbor complained about him allegedly committing bestiality with his dog, and a police officer responding to the complaint allegedly caught him in the act.
Wireman was being held in the Big Sandy Regional Detention Center in the days following his arrest. It was unclear as of the weekend whether he is still in custody.
One thing is certain, however.
If he is convicted of the horrific crimes of which he is accused, it will be only the second case of its kind under the state's new law.
This time, the judge may well thing long and hard about whether to spare Wireman from time in the can.