She thought a few clicks was enough to set the wheels in motion for her ex-husband's murder. In reality, she'd been reeled in by a "Rent-A-Hitman" website that wasn't quite what it seemed.
A Michigan woman has pleaded guilty to trying to have her former spouse killed using a fake murder-for-hire website.
Wendy Lynn Wein, 52, entered a guilty plea on Friday after using rentahitman.com last year in an effort to have her former spouse murdered, Fox 2 reported.
Wein, of South Rockwood, filled in a consultation form on the fake website in July 2020, telling a fabricated hitman named Guido Fanelli that she wanted her ex-husband dead because he had stolen $20,000 from her.
After a tip-off from the website's actual owner, IT professional Bob Innes, Wein met with an undercover state trooper whom she offered $5,000 to do the deed.
Police say the woman paid the undercover officer $200 in advance for travel expenses to murder her ex, who has not been named but lives in a different state.
According to the website owner Innes, rentahitman.com has helped prevent more than 130 murders since it was set up in 2005.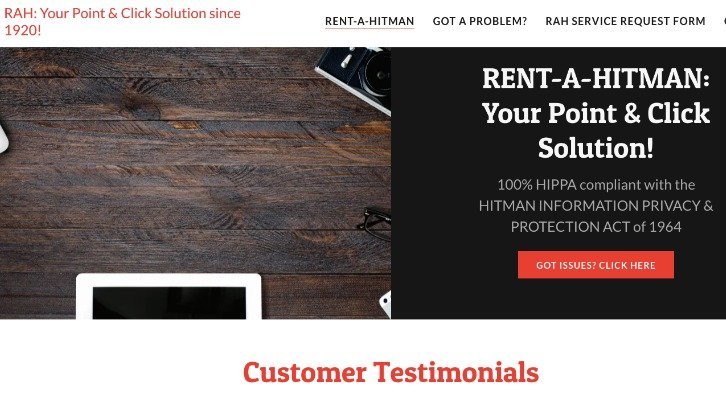 The site refers anyone who tries to use its bogus services to police.
Innes said he had been contacted numerous times by people requesting murders and school shootings, WXYZ reported at the time.
Wein pleaded guilty to both charges: solicitation of murder and using a computer to commit a crime.
She is due to be sentenced on January 13, 2022.
The charges carry a maximum jail term of nine years, although Wein's plea agreement has a cap of 108 months in prison.