A group of airline passengers hit upon an ingenious solution over the weekend after a fellow flyer reportedly became a little too handsy.
Maxwell Berry, 22, had to be duct-taped to his seat on a Saturday Frontier Airlines flight from Philadelphia to Miami after he allegedly groped the breasts of two female flight attendants and attacked a male member of the cabin crew.
Berry, who hails from Norwalk, Ohio, was only finally released from his makeshift restraints into the loving arms of police custody after the flight landed.
The tactile traveler started to come unstuck when he spilled his third in-flight drink on his shirt and then emerged from a trip to the restroom topless, according to his arrest report.
After a kindly crew member helped Berry fish out a clean shirt from his carry-on, he walked around the cabin for 15 minutes and then groped the breasts of two female flight attendants, according to police.
Berry capped off his handiwork by allegedly punching a male flight attendant, prompting other passengers to physically hold him down and tape him to his seat, authorities said.
Fellow passenger Alfredo Rivera, who filmed the crazy intervention on his cell phone, told local channel WPLG that Berry "started to get aggressive and basically attack the male flight attendant."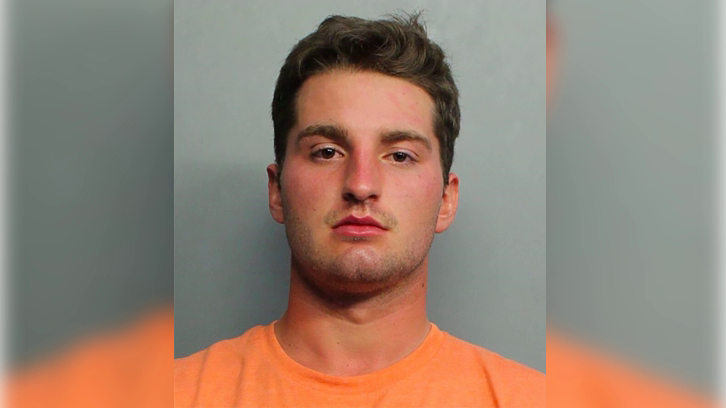 Frontier Airlines later confirmed in a statement that a passenger on the flight "made inappropriate physical contact with a flight attendant and subsequently physically assaulted another flight attendant."
"As a result, the passenger needed to be restrained until the flight landed in Miami and law enforcement arrived," the airline said. "The flight attendants will be, as required in such circumstances, relieved of flying pending completion of investigation of the events."
Berry was charged with three counts of battery and booked into the Miami-Dade County Jail-TGK Correctional Center.