A Georgia man hell bent on outrunning the cops allegedly stole a mortuary van for his getaway, sending a dead body flying out the back as he drove off.
Kijon Griffin, 23, of Atlanta, hit the gas in his newly acquired deathmobile in Conyers on Wednesday night, causing a corpse on a gurney to roll out of the vehicle's open back hatch and onto a crematory parking lot, police said.
"It's ridiculous that the dead can't even rest," Stan Henderson, owner of the van and Stan Henderson & Sons Mortuary, told FOX5 Atlanta.
Fittingly, Griffin was being pursued in connection with a spate of car break-ins, the Conyers Police Department said on Facebook.
He sped off in the now lightened escape van, allegedly striking several vehicles as cops pursued him along Interstate 20.
However, the wild car chase came to a close when Griffin blew a tire on the mortuary van and took off on foot into a wooded area, police said.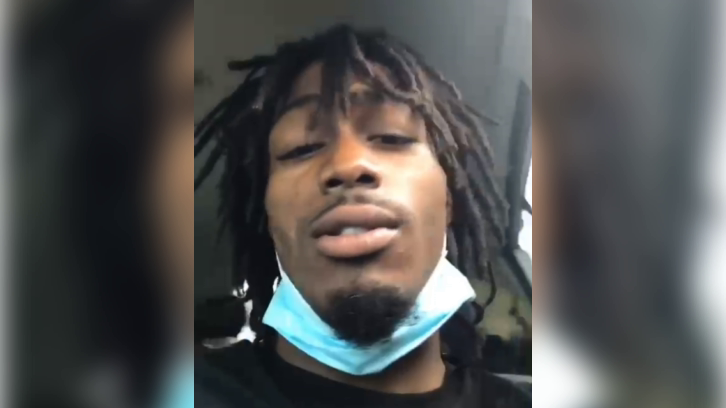 Griffin evaded capture at the scene but turned himself in at the Rockdale County Jail on Thursday morning.
His charges may make for even less peaceful resting than that had by the unfortunate cadaver; they include entering automobile, motor vehicle theft and attempting to elude police.