A forged document usually needs to at least get the basics right to go undetected.
Just ask New York state criminal Robert Berger, who tried faking his own death certificate to avoid jailtime but was given away by a glaring typo.
An Illinois woman is now the latest to join the ranks of those who should probably cross proofreader off their list of potential new careers.
Chloe Mrozak, 24, was arrested at the weekend for allegedly using a counterfeit Covid-19 vaccine card with a major error to travel to Hawaii.
The card she allegedly submitted online to bypass the state's traveler quarantine rules contained a huge red flag for authorities, mispelling Moderna as "Maderna," according to court documents obtained by HawaiiNewsNow.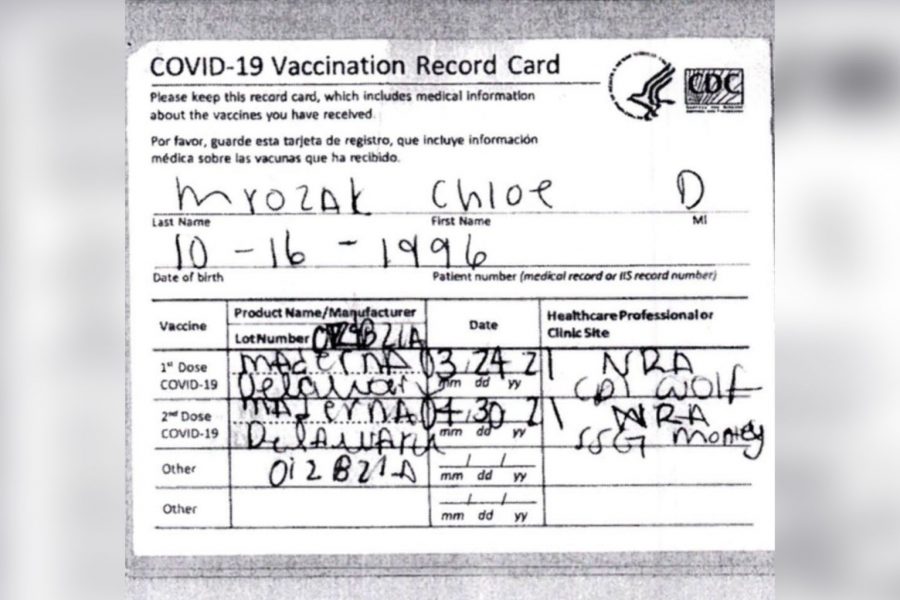 State investigators were alerted to the suspicious document as Mrozak flew into O'ahu on August 23.
They were unable to track her down immediately after hotel reservation details she gave to screeners at the airport turned out to be incorrect.
But she was caught when she returned to the airport Saturday to fly back.
The handwritten vaccine card also claimed that Mrozak had been vaccinated in Delaware, but detectives found no such record in the state, court documents show.
During her arrest, Mrozak allegedly told officers that she had been vaccinated by her doctor and paid for the shot.
She was traveling with another woman, who was not arrested.
Mrozak was charged with falsifying vaccine documents and initially held at the Oahu Community Correctional Center on $2,000 bail.
She was released Wednesday after making a tearful plea in court and promising to attend a virtual hearing set for September 22, HawaiiNewsNow reported.
"I promise, I promise, whatever it takes. I'm not a bad person," she reportedly told the judge.