A man "randomly" gunned down a father dining with his family at a Miami Beach restaurant before dancing over the victim's lifeless body in view of horrified onlookers.
Tamarius Blair Davis, 22, of Norcross, Georgia, walked up to 21-year-old Dustin Wakefield at the popular eatery La Cerveceria de Barrio on Ocean Drive on Tuesday night and shot him at close range, police said.
Davis, who was allegedly high on magic mushrooms, then celebrated his deed by dancing over Wakefield's corpse, witnesses said.
"After the shooting, he was dancing on top of the guy," a witness, who didn't wish to be identified, told CBS Miami.
Wakefield, who was on vacation from Castlerock, Colorado, died while protecting his 1-year-old son from the alleged shooter, his family told the Miami Herald.
"This guy came in with a gun waving it, saying 'It's time to die.' He pointed the gun at his son and Dustin said, 'He's only a boy,'" his uncle, Mike Wakefield, told the newspaper.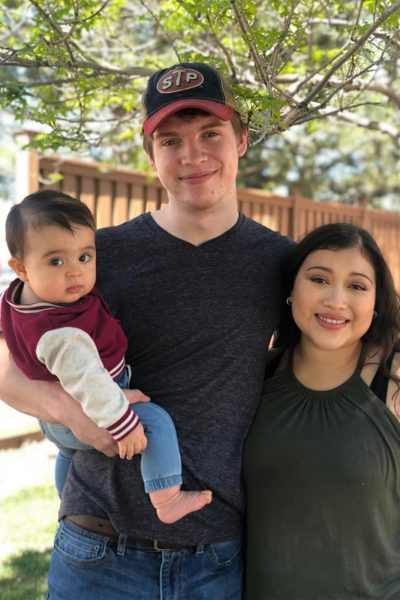 "Dustin stood up between the gunman and the baby and he shot him. He shot him multiple times on the ground."
Disturbing footage obtained by WSVN, filmed from inside the restaurant, shows Davis dancing in the now cleared outdoor dining area as screams are heard in the background.
He later told police that he "was high on mushrooms, which made him feel empowered," according to an arrest report cited by FOX 13.
Another as yet unidentified diner was also struck by gunfire and suffered non-life-threatening injuries, police said, adding that Davis had confessed to the shootings.
Officers dispatched to the scene found Davis trying to open a locked door while holding a firearm, CBS Miami reported.
He complied when ordered to drop the weapon and was taken into custody.
Davis faces charges of second-degree murder with a weapon and attempted murder. He was being held without bond Wednesday at the Miami-Dade County Jail.
Davis's father told The Associated Press that his son had traveled to Miami Beach with friends and had no history of crime or mental illness.
"You think you know your kid but you don't," Tommy Davis said. "It is possible someone gave him something. That is something we need to find out."