A "homeless drifter" is accused of stabbing a 14-year-old Florida boy to death in what police are describing as a "completely random act."
Semmie Williams Jr., 39, was arrested on a first-degree murder charge on Wednesday, two weeks after Ryan Rogers was found dead near his Palm Beach Gardens home.
Speaking at a news conference on Thursday, the city's police chief, Clint Shannon, said there was no apparent motive for the killing other than an "innocent child victim having a chance encounter with a very violent criminal."
Williams, who was arrested in Miami, 80 miles south, has no ties with Palm Beach Gardens, according to police, who called his presence there at the time of the killing a "mystery."
Investigators matched DNA collected from a set of headphones found at the crime scene with Williams and also found a bloodstained bandana in his possession linking him to Rogers, according to a probable cause affidavit obtained by WPTV.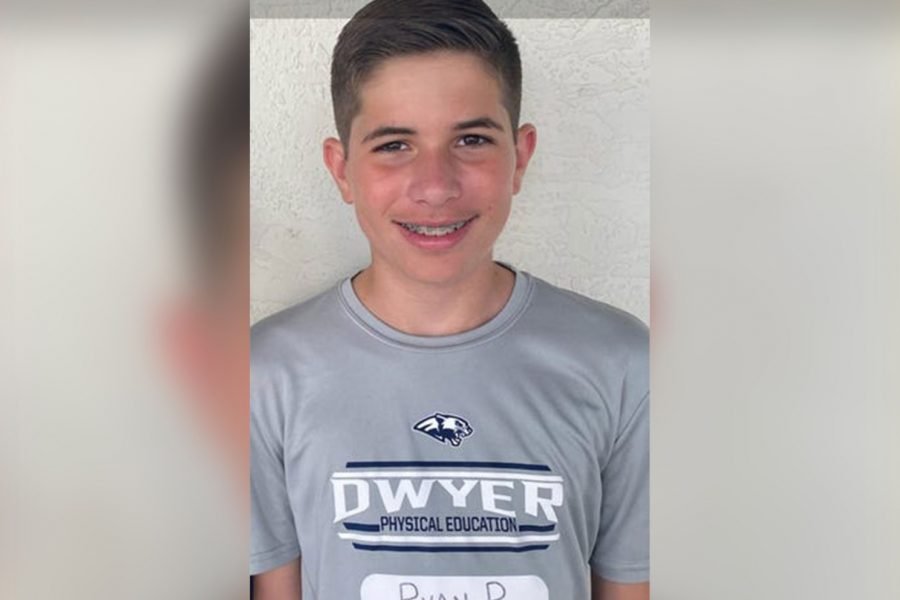 The teen was reported missing in Palm Beach Gardens on November 15 when he failed to return from an early evening bike ride.
His body was discovered the next day on the city's Central Boulevard, near the Interstate 95 overpass, just minutes away from his home, according to the Palm Beach Post.
Investigators later announced that they were treating Rogers' death as a homicide by a "deliberate act," ruling out the possibility that he had been fatally struck by a car.
Williams, who has a lengthy and violent criminal history, was being held without bond at the Palm Beach County jail.
Shannon praised investigators for their diligence and hard work that enabled the arrest.
"They brought some answers to the family and they removed a very dangerous monster from our streets," the police chief said.