It is rare that Crazy America strays beyond the US.
There is usually more than enough madness and mayhem within our own borders to keep us busy.
This week, however, we could not help but reflect on the shocking and profoundly sad story of a kid from California who came badly unstuck one sultry summer night in Rome.
It's a tale of a boy who faced his fair share of problems growing up. And yet, it is about a child whose devoted parents cared deeply for him, even as he repeatedly challenged that unconditional love.
In fact, they still do to this day, despite what their son, Finnegan Lee Elder, did on that fateful night in the Italian capital. They have stood by him all the way.
It's a story of a troubled youth, whose parents call him Finn, who faced his fair share of demons through a hellish adolescence. They included bouts of depression, paranoia and at least one suicide attempt.
The greatest tragedy, besides the unnecessary murder of a man, is this: Finn seemed to be coming out a really difficult period in his life.
The trip to Europe in the summer of 2019 was sponsored by his mother and father, Leah and Ethan Elder. After several difficult years, their boy appeared to finally be putting a dark period behind him. The Elders felt that a few weeks in Europe would be the perfect tonic to set the seal on his recovery: they hoped it would give him experiences and a fresh perspective to take into a new phase of his life.
Things seemed to be going well when, by chance, he arranged to meet up on the Rome leg of the trip with an old high-school buddy, Gabriel Natale.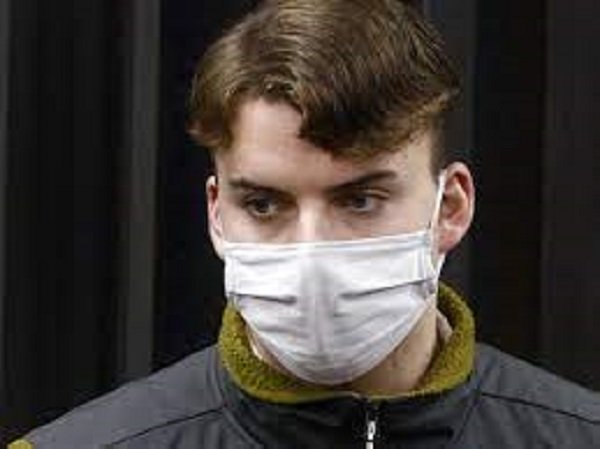 However, that meeting proved to be the catalyst for the descent into a nightmare that even Leah and Ethan would never have imagined could have befallen their beloved son.
Just thirty crazed seconds were enough to leave an Italian police officer dead and Finn, still then a teenager, facing the likelihood of spending the rest of his life in a foreign jail cell.
21-year-old Finn, and, 20-year-old Gabriel, were convicted last Wednesday of the murder of Carabinieri Deputy Brigadier Mario Cerciello Rega in Rome in 2019. They have already been sentenced to life in prison, the harshest possible penalty in Italy's justice system.
Short of a legal miracle, which experts say is highly unlikely, the boys will spend at least the next three decades of their life in a crowded, dirty and dangerous Italian prison. They will live next to the country's most violent offenders, many of whom are associated with Italy's notorious organized crime culture.
So, how did it come to this for two middle class American boys from Northern California?
Some of the basic facts of the case are by now widely known. Early in the morning on July 26, 2019, Finn and Gabriel tried to buy cocaine in Rome's Trastevere neighborhood. A local drug dealer handed the boys a wrap of crushed Tylenol and then the transaction was interrupted. Seeking revenge, the Americans took the backpack of one of the local men involved in the deal, and Finn and Gabriel later demanded money to return it.
The backpack owner arranged to meet the students and called police. Carabinieri Deputy Brigadier Mario Cerciello Rega and his partner, Andrea Varriale, arrived at the location; the officers were not in uniform, had no service weapons or badges, and there are questions whether they properly identified themselves as police.
In Finn's account, Rega came at him from behind and tried to grab his neck. The American, claiming that he believed the burly Italian policeman was a criminal, said he feared for his life. He does not dispute the fact that he produced a knife and thrust it into the Italian several times until whatever threat there was disappeared.
Both Finn and Gabriel maintain that the Italians failed to identify themselves as police officers. Rega's surviving partner, Varriale, disputed that. However, it emerged during the boys' trial that there were many irregularities in the officers' conduct that night.
It also emerged at trial that Finn still suffered from the paranoia that had plagued much of his teenage years. Part of that condition was a fear, bordering on irrational, that he could be attacked and badly hurt.
Under Italian law, Gabriel was charged and convicted with murder on exactly the same counts as Finn, despite not wielding the knife himself. He had not only been present during the stabbing of Rega, he had later hidden the murder weapon at Finn's request.
Did the Americans get a truly fair trial?
Finn's parents certainly expressed their shock at the verdict and such a harsh sentence – the same one usually reserved for the most hardened criminals such as mafia murderers.
Part of the problem was that Rega's killing became such a high profile event in Italy in 2019. The 35-year old officer, who had just returned to duty following his wedding and honeymoon, was lionized as a national martyr and fallen hero.
Could Finn and Gabriel really get justice in such an atmosphere?
Lawyers for the Americans have already said that they will appeal. So there remains a glimmer of hope.
However, the overwhelming likelihood is that Finn and Gabriel will now spend the greater part of the rest of their lives in a jail cell.
For one brief and bright moment in the summer of 2019, the troubled boy from the Bay Area seemed to have turned the corner.
Then, horribly, unfathomably, it was all snatched away.
EDITORS NOTE: This article was compiled based on information in various media sources and from primary, publicly available sources.