A Georgia woman is in a spot of bother after her "self-love" session on a public beach proved to be a little less discreet than she thought.
Christina Revels-Glick, 34, now faces charges for indecent exposure and disorderly conduct after another woman allegedly saw and heard her pleasuring herself with a vibrator at a beach on Tybee Island last month.
Revels-Glick told arresting officers that she thought her amorous act had gone unnoticed "because it only took her 20 seconds to orgasm," according to a police report obtained by The Smoking Gun.
She came unstuck when a female witness called Tybee Island cops around 5:30 pm on July 1 to report a woman "performing a sexual act on the beach," the arrest document states.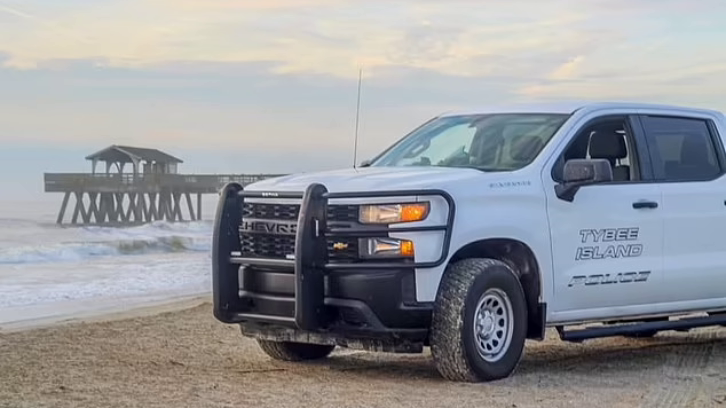 According to the keen-sighted onlooker, Revels-Glick laid a towel on the sand before removing "what looked like a vibrator" from her backpack.
The witness, who filmed the incident, told police that she then heard the suspect "moaning" as she started using the apparent sex toy to masturbate.
In the video, Revels-Glick, dressed in a "one-piece green bikini," takes the unknown item out of her backpack, "spreads her legs apart and puts both of her hands in between her legs," police said in the report.
Revels-Glick packed up and left after five minutes, according to the witness, but was located by officers soon afterwards at a nearby restuarant.
She allegedly "admitted masturbating at the beach with her vibrator," telling investigators that she thought "it was covered with a towel."
Cops found the vibrator in her backpack and photographed it as evidence.
During her arrest, Revels-Glick reportedly expressed remorse for her actions, telling officers that she "did not think anyone saw her because it only took her 20 seconds to orgasm."
Despite the brevity of the offense, she could face up to a year in jail if convicted of indecent exposure, according to Atlanta-based attorneys Conaway and Strickle.