A Kentucky cat caught up in this month's deadly tornado has defied the odds to prove this really is the time of year for miracles great and small.
Business owner Sonny "Hoot" Gibson thought he would never lay eyes on feline friend Madix again after the December 10 storm demolished his three-story office building in downtown Mayfield.
Madix, an office fixture who loved to greet customers of Gibson's rental business, hadn't been seen since the disaster struck, and after searching for a few days Gibson had all but given up hope of finding him.
But then, as the cat lover was standing amongst the rubble of his office on Sunday, nine days after the tornado, something incredible happened.
"I thought I heard a meow, and I thought my mind's playing tricks on me so I hollered his name out, and he meowed again," Gibson told the Associated Press.
The kitty sound was muffled and Gibson struggled to locate exactly where it was coming from on his own. However, he called some of his employees to help search and Madix was soon found alive in a hole beneath the ruins.
Aside from being very hungry and thirsty, the beloved black cat was remarkably unscathed by his ordeal.
"It was just an incredible feeling to put him in my arms," Gibson said. "If cats actually have nine lives, he probably used up about eight of them in that nine-day period."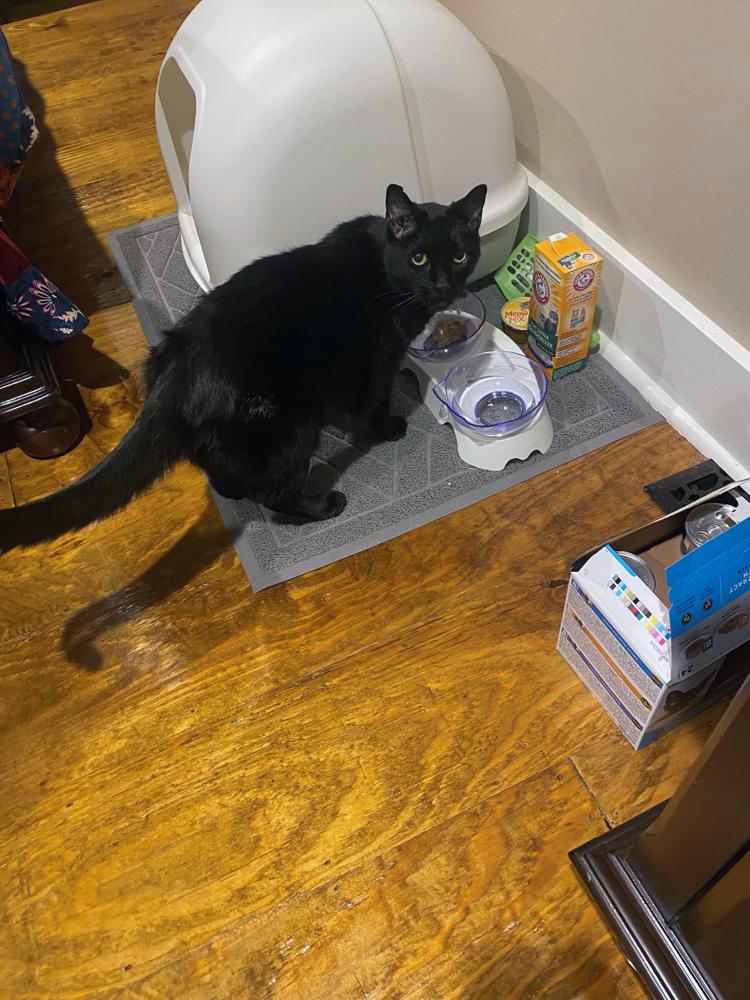 "I don't know how anything could've survived not just the tornado but the destruction that came along with it," he added.
Gibson told the news agency that Madix's miraculous survival story has struck a chord with the local community as it tries to recover from the devastation.
"It's a blessing for people to hear the story so they can take that and realize that great things can come out of terrible situations," he said. "If it's uplifting to one person, then Madix has served his purpose on this planet."